Favourite client stories
Working through the pandemic to build a brand new startup was our biggest challenge to date.
---

Exizent.
Mission: make bereavement better.
---
Exizent are a tech-for-good FinTech / LawTech with a mission to make bereavement better for everyone. Their cloud based SAAS platform leverages technology to connect all of the data, services and the network of people involved when someone passes away.
Exizent approached us in December 2019 having secured £3.6 million in funding (the highest for a Scottish start up that year) to build their new team and platform. From the very first conversations with founders we knew we wanted to be a part of the Exizent journey. Their attitude, mission, values and beliefs really resonated with us. We knew that we could help them find all the fantastic people they needed but more importantly that we could help them build the modern culture they wanted. An inclusive, diverse culture built on empathy, trust and fairness.
Together we designed the ideal insourced talent acquisition package for their needs. We planned the workstreams and discussed exactly what we would all need to do to make the Exizent dream a reality. In January 2020, Conga became The Exizent Internal Talent Team and we got to work.
Journey: from startup plan to thriving scaleup.
---
We began hiring for the Glasgow HQ in mid-January 2020. We had a purpose, a roadmap, ambitious timelines and energy and drive. We didn't just want to put bums on seats, we wanted to build high performance team, a sustainable talent acquisition plan and a values led culture everyone could be proud of. It was a challenging remit as Exizent were a brand-new company and thus had no website, no LinkedIn presence and no-one had heard our story before.
By December 2020, we had built a 25 strong, diverse, permanent team, remotely through a pandemic with no external agency help!! During the year, Exizent had become a remote first company with employees working from home across the UK. The Exizenters had built a world first of its kind SAAS platform, onboarded their first clients and achieved position #3 in Techround's prestigious FinTech50 for 2021.
Year two saw continued growth and success. 42 people had started with Exizent since January 2020 and we have never used a recruitment agency. We are very proud of the following: Exizent have an excellent reputation as an employer; Low employee turnover rate; High monthly employee cultural fit survey responses; High internal promotion figures; Low time to fill vacancy figures and High offer acceptance rate.
The Exizent Team: Office Manager, CTO, Head of Service Design, Head of Proposition and Marketing, Head of Customer Success, User Interface Design, User Experience Design, Business Analysts, Platform Engineers (DevOPs), Full Stack and Front-End Engineers (developers), QA and testers, Marketing Managers, Professional B2B Sales, Customer Success & Onboarding, Legal Risk & Compliance.
Our story is Exizent's story
Service: Full inhouse acquisition
---
We're most proud of the feedback we get from people who have been through the Exizent process. They tell us that the process is enjoyable and different from what they have encountered before. People feel well prepared for interview, have the info they need and know what to expect at every step. This helps them feel confident for interview and helps them put their best selves forward. They also really appreciate the feedback at each stage!
Behind the scenes the service has been focussed on building the employee brand from day 1 by telling a consistent story with every interaction. Working from the long term plan we advise on each role then get on and execute it. We have written all the content, adverts, FAQs and helped with the website. We've set up all the tools and processes to make everything as slick as possible and adjusted as we have grown. We've headhunted people. We are responsive to questions, problem solving and being quick to hire to make sure we don't miss out on the good people we see. Everyone in the process, applicants and hiring managers, have all of the information upfront and keep everyone informed of developments every step of the way. There's a lot more going on too!
All of this has meant we have built a great team who have accomplished so much. And.. Exizent's reputation to make talent hiring as easy as possible now and for the future.
---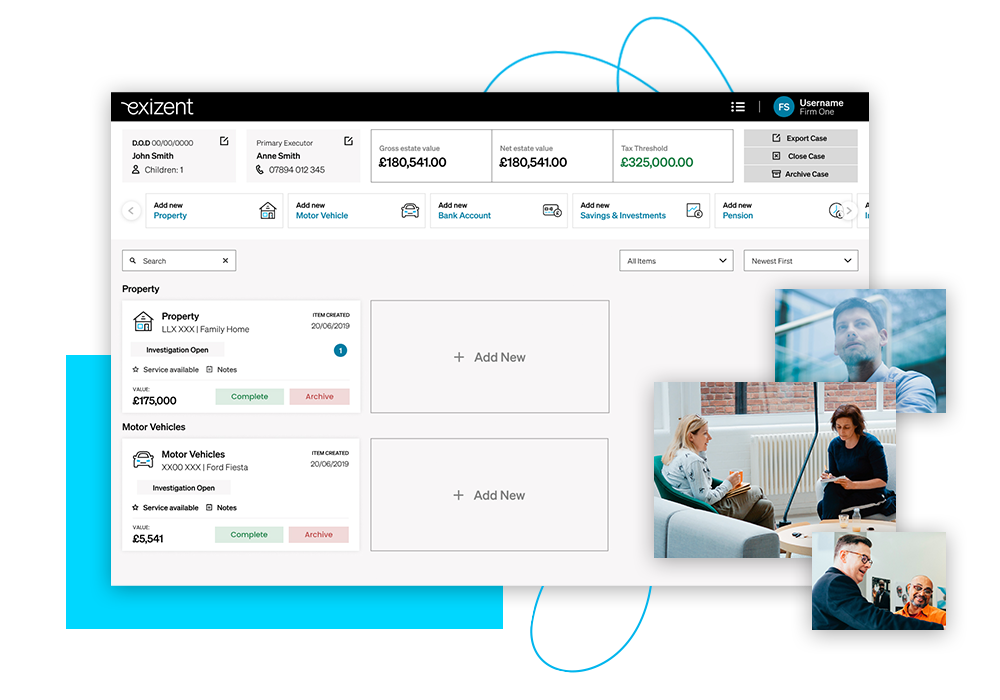 Our clients
Trust our clients
We first chose Conga because we felt they really listened, understood our needs and brought lots of good ideas that aligned with our thoughts, views and values. Conga instantly became trusted members of the team, helping us set the tone for what our culture would become. Their collaborative style, person centric approach and dedication to finding solutions has meant we were able to build a diverse, remote team through a pandemic. They have Exizent's interests at heart and the feedback we get from everyone has been through our process is fantastic!

Conga have consistently delivered this year against very difficult permanent roles including: software engineering, sales, marketing, customer success, UX/UI and service design and BAs during a pandemic and without us needing any external agency help. They bring ideas and energy to every role and we trust them to represent Exizent honestly and with integrity. Their help and advice is well thought out, they are flexible, adaptable and always available, going over and above what we expected. I would highly recommend them to anyone looking to find people for their technology business.

I've been really impressed with Gemma and Nick from Conga. I first met them when they found me for the position here at Exizent. I loved their friendly, honest approach and they talked me through everything every step of the way. When it came to finding people for my Engineering team they have been awesome! We use modern approaches and in demand skills which are hard to find, especially people who have both the skills and the cultural fit we are looking for. They have found every member of the team and make it a really easy process for all involved!

Nick and Gemma have single-handedly grown our team and our business over the past 18 months. Through the Covid pandemic, they seamlessly handled our recruitment needs remotely yet incredibly efficiently and found the best people for our open positions, both with the required skills and our precious Culture and values. Their whole process is flawless, from initial interviews to induction and beyond. Through their passion for finding the right people, to understanding our exact needs for specific job roles, they have created our team with purpose and empathy, and this has continued to show throughout our team as we grow and develop. We would not be where we are today without Conga.